About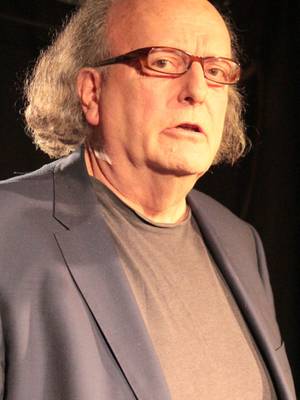 Photograph by Greg Freeman, taken 3. March 2014 at the reading by poets from the Faber Academy Poetry Salon at the Troubadour Café, Earls Court, London


Paul Crichton
MA (Oxon), MD (Munich), FRCPsych, PhD (London).

I was born in 1946 in Dundee, Scotland, where my father came from. My mother came from Halkirk in Caithness, Scotland (near John O' Groats). My family moved around quite a bit when I was young, and I went to school at the Harris Academy in Dundee, Halkirk Primary School, Garrowhill Primary School and Hutchesons' Boys' Grammar School, both in Glasgow and King Edward VI Grammar School in Chelmsford, Essex. I got an open scholarship in classical studies (Latin and Greek Language and Literature, Ancient History and Philosophy) at Lincoln College, Oxford.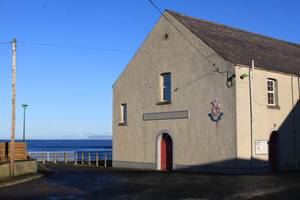 View from Thurso overlooking the Pentland Firth with Orkney in the distance.

After Oxford I taught English as a Foreign Language and Latin at various schools and universities in London and Germany, until I started medical school at the University of Munich. After qualifying as a doctor, I worked for two years in neurology, one year at the teaching hospital in Großhadern in Munich and the following year at the National Hospital for Neurology and Neurosurgery in Queen Square in London. I did my training in psychiatry first at Charing Cross Hospital and then at the Maudsley Hospital, both in London.

My first post as a Consultant Psychiatrist was in General Adult Psychiatry at Guy's Hospital in London and my second post was as head of the Department of Psychological Medicine at the Royal Marsden Hospital in Chelsea, London, and in Sutton in Surrey, where I did liaison psychiatry and cognitive behavioural therapy with people with cancer. After the Marsden I worked part-time for the Ministry of Justice, sitting on Mental Health Review Tribunals, work I still do now.

In the rest of my time I did first a BA and then a PhD in philosophy at Birkbeck College at the University of London. I rewrote and considerably adapted my PhD dissertation on Self-Realization – An Exploration as a book for philosophically interested readers who have no formal training in philosophy. The book is called Inner Necessity and Self-Realization – Thinking About How to Live.

My main interests lie in the borderline areas between psychiatry, psychology and philosophy, including, for example, psychotic phenomena, rationality and cognitive distortions, the mind-body problem, autonomy, social justice and political freedom, the social identity of individuals, ethical and non-ethical values, and self-realization. The thinkers who have most inspired me include Aristotle, Plato, Hume, Kant, Hegel, Wittgenstein, Rawls, Freud, Kahneman, Williams, Taylor, Nussbaum and Frankfurt.


I also have an interest in reading and writing poetry and have learnt a great deal from Don Paterson, John Stammers, Jo Shapcot and Daljit Nagra, whose classes and workshops I have attended. I have read some of my own poetry on several occasions at the poetry evenings held at the Troubadour café in Earls Court, London.